I opened up my Google Classroom this morning to find the most awesome update ever! My biggest complaint about the updated classroom for the 18-19 school year is that I felt like the Stream was a hot mess of information and that for some of our students, the visual noise was too much for them to deal with. Announcements, assignments, student comments – all flooded the stream.
But as of today, I can control exactly how my Classroom Stream looks. My three options are:
Show attachments and details
This option will keep your Stream looking exactly the same as in the past – no changes will be made.
Show Condensed Notifications 
This view minimizes the assignments and collapses all the content. Stream shows full announcements, but only titles of assignments.
Clicking on the title takes the teacher directly to the grading view and takes students to the directions and attachments.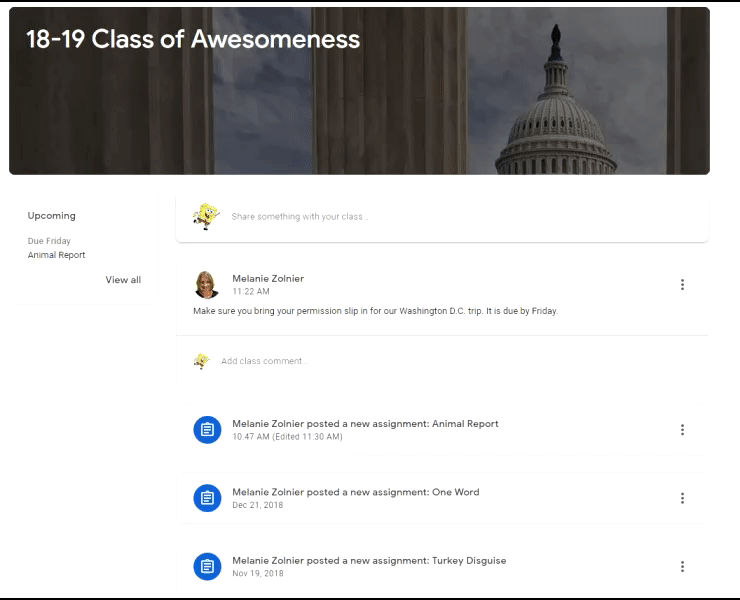 Hide Notifications
This will remove everything from the stream except for announcements (and if you have them allowed, student stream comments). With this view, students will have to navigate to the Classwork page to be able to see and interact with assignments. 
To access these new options, click on the setting gear in the upper right-hand corner and look for the "Classwork on the stream" option.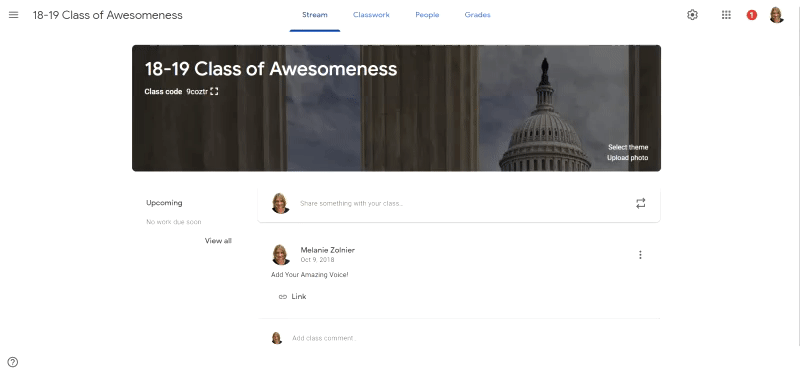 You also have the ability to move any items, assignments or announcements to the top in the Stream.
Now, if only Google would let us pin items to the top, all of my Google Classroom dreams will come true!